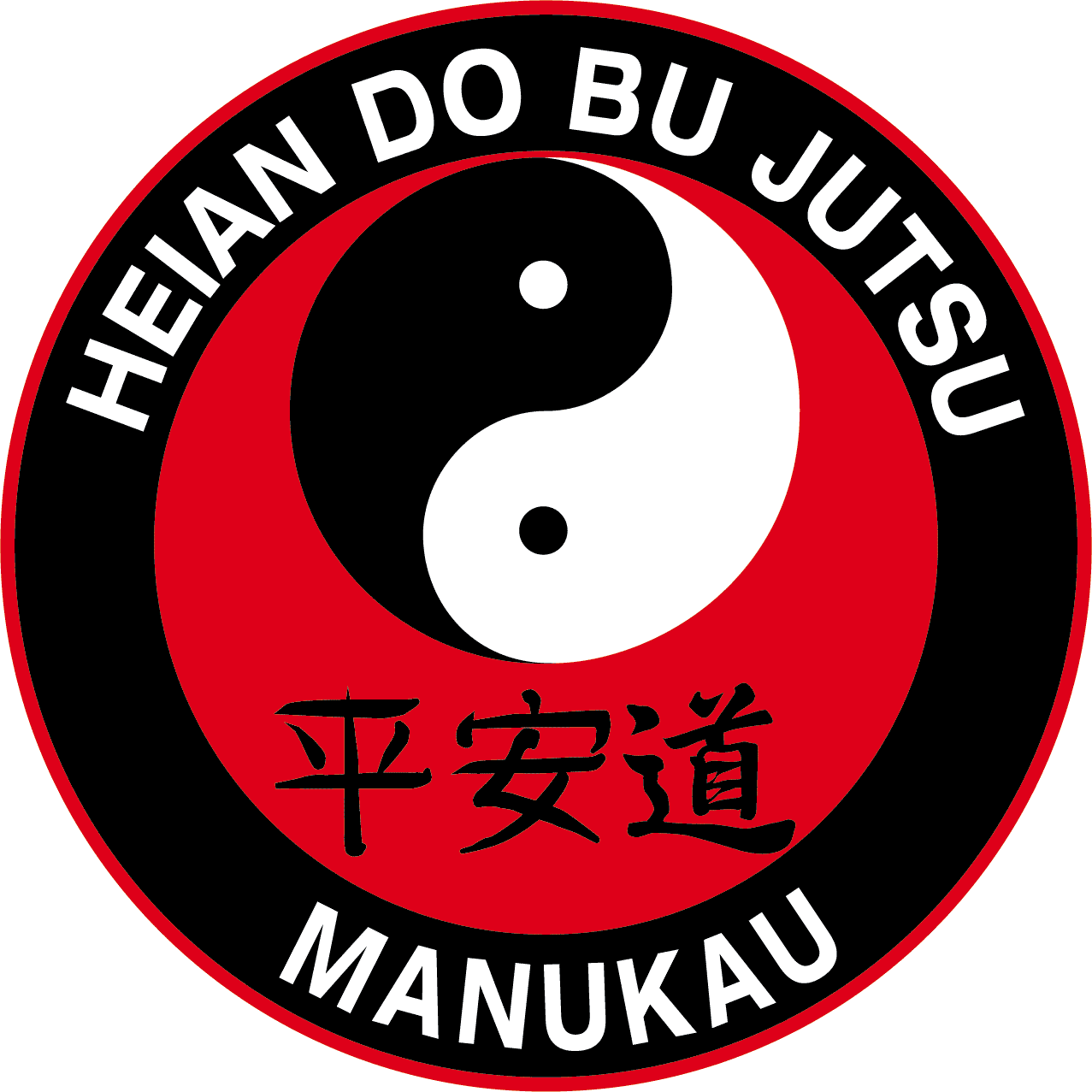 Disclaimer:
All students must fill in a Registration Form (available as a PDF HERE) before attending classes, including disclosure of any medical history that may affect or prevent his/her ability to train. This includes a disclaimer as shown below.
Registration:
In consideration of my application for membership to Heian Do Bu Jutsu Ryu New Zealand, I hereby do solemnly pledge to abide by all policies, procedures, ethics, standards, rules and regulations which have been established for the good of all members.
I fully release Heian Do Bu Jutsu New Zealand, it's representatives, instructors, officers, agents and members from any and all liability regarding to claims, judgments or demands from any and all damages arising from accidents and/or injuries sustained in the practice of the martial arts.
Fees:
Fees must be paid in advance of class unless otherwise arranged by management. A yearly registration fee is due payable at the beginning of your term that is forwarded on to Head Office - this fee is non refundable.
Concession cards may be purchased for 10 classes - these cannot be transferred for cash or redeemed for goods. If lost or stolen please contact your Head instructor for tracing receipts and class attendance to see if you qualify for credit on a new card.
Direct credit banked monthly fees are non refundable - 6 monthly or yearly discounted fees may earn a refund upon viable termination terms only.
For the latest FEES structure please contact us via email on the Contact page and request the latest list. Alternatively you can view the FEES structure by downloading Heian Dojo's INFO PACK.
Purchasing Uniforms and Equipment:
Uniforms and/or equipment must be paid for before it is ordered or delivered. Payment by cheque, cash or direct credit will be accepted. For bank details ask your Head instructor for a direct credit form.
Payment:
You may pay Fees, Registration and Uniforms at the beginning of each class in cash, by cheque; made payable to "Bytemarx" or you may pay via Internet Banking or by Direct Credit to: BNZ 02 0240 : 0026226 - 00

You or your child will receive a tax receipt which you should keep for your records.
Grading:
Students may only grade if certain criteria are met, these include:
All yearly Registration fees, Training fees, Grading fees have been paid and are up to date. New belts and certification will not be released to students until any outstanding monies have been settled.

The student has shown capable understanding of techniques and physical ability to perform these techniques adequately showing control of technique with the ability to keep himself and his 'uke' training partner, from harm.

The applicant may grade once assessed. If a grading is unsuccessful, the applicant may choose to reapply within the following 2 months without incurring a further charge. If the second attempt is unsuccessful the applicant must submit a new grading form and pay a further grading fee.

A student may be held in reserve of his grade at the instructors discretion until the applicant has shown sufficient improvement without the need to resit a formal grading, or incur additional fees.

At the Senior instructors discretion an applicant may be assessed and graded over several days without the need to sit a formal grading. Grading fees will still apply as if this was a formal grading.

An applicant who has shown outstanding ability or comprehension may be awarded a grade ahead of time served. The standard grading fee and terms apply.

An applicant who has shown outstanding ability or comprehension may be 'double graded' where he/she advances on to a higher belt for the same one-off grading fee.